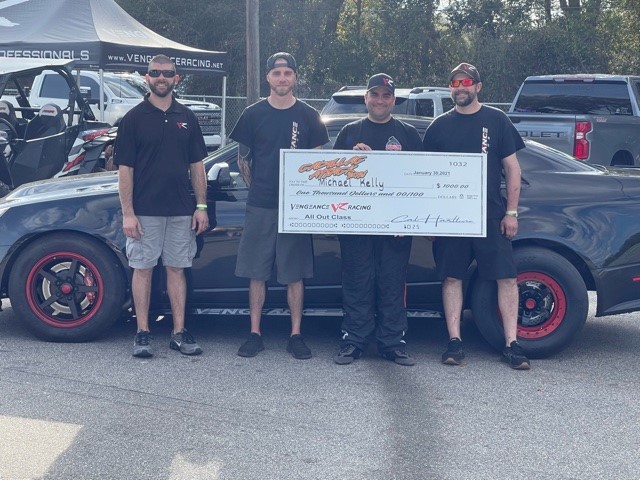 If you service your vehicle at Volvo Cars Mall of Georgia, you may have met Service Advisor Michael Kelly. What you may not know about Michael is that he has been racing cars since he was seven (first with model cars) and that he recently won the national title for fastest CTS-V in the U.S.
"I have always been into racing since I could drive a car," Michael said. "I started racing model cars when I was seven and I am a past national champion in model car racing."
Prior to winning this title at Cadillac Attack 2021 in Orlando, Michael attempted to win the "All Out" Class three other times. This year that goal was achieved and Michael can now claim the fourth quickest and fastest CTS-V in the world. This three-day event has taken place for many years now and features heads-up and index style drag racing.
"The race is a move-up style race," Michael said. "So I had to race multiple rounds and move up to the final race where I ultimately won."

Michael partnered with Vengeance Racing for the Cadillac Attack event at Orlando Speed World Dragway. Michael even worked at Vengeance Racing for a short time prior to coming to Volvo Cars Mall of Georgia.
"They are the best shop to build and support this car, so I use them to build and maintain my car now," Michael said.
This surely will not be the last time you hear of Michael Kelly and his racing adventures. This is sure to be a lifetime passion of his and we are sure to see more accolades from him in the future!