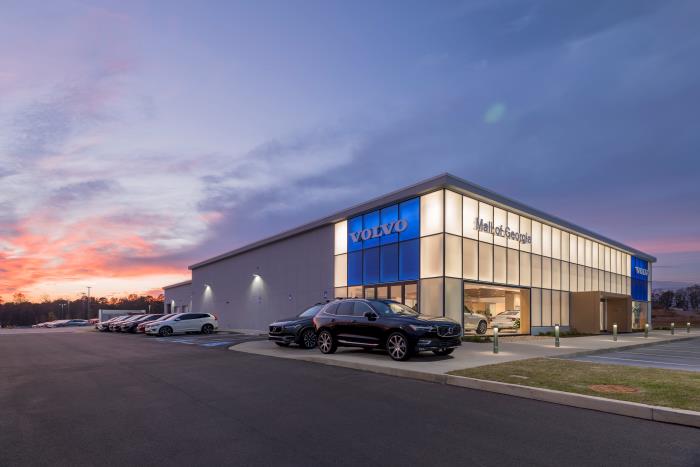 Learn more about us here at Volvo Cars Mall of Georgia
Here at our Buford, GA Volvo dealership, we know that our guests have any number of options available to them when it comes to shopping for luxury vehicles. That's why we're proud to have earned the loyalty and repeat business of discerning drivers from all over Georgia. And if you're searching for your next luxury vehicle, we'd love the opportunity to earn your business.
Of course, we understand that earning our guest's trust is a prerequisite to earning their business. And we're confident that the more you learn about us and how we do business here at Volvo Cars Mall of Georgia, the more you'll want to experience the advantages of shopping with us firsthand. Read on to learn more about our Volvo dealership here in Buford, our history as part of the Jim Ellis Auto Group, and how we'll go the extra mile to ensure your expectations are met or exceeded when you shop with us.
Why entrust your business to a Jim Ellis dealership like Volvo Cars Mall of Georgia?
Founded in 1971 by Mr. Ellis himself, Volvo Cars Mall of Georgia is one of the few truly family owned and operated dealerships still serving the greater Buford area. Now, that might not seem like a big deal, but as a family owned and operated business, we strive to make every guest feel as though they're part of the Ellis family from the moment they step through our doors.
To that end, we aim to inspire confidence in our guests through The Jim Ellis Promise, which is a standard of customer care that all our team members adhere to. And given the fact that the Jim Ellis Group has been serving Georgia shoppers for over 50 years, we'd say that our tenure is proof positive of the efficacy of that promise.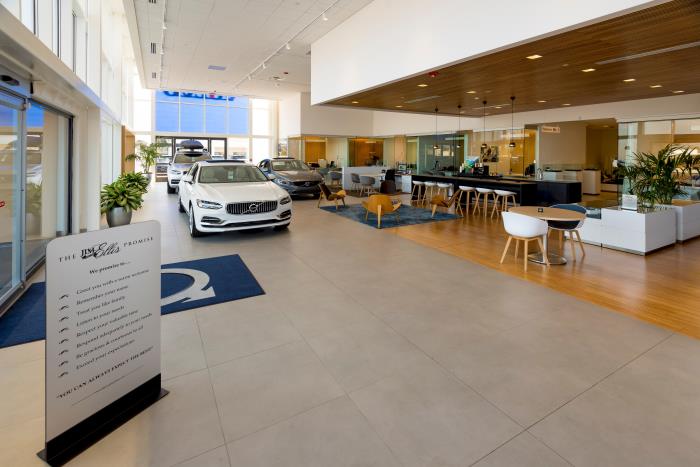 Discover the broad selection of new Volvo cars we have in stock here at our Buford, GA location
While our quality customer service and the Jim Ellis Promise are certainly great reasons to drop by our dealership, it's our impressive selection of new Volvo models that undoubtedly keeps guests coming back to our Buford, GA showroom year after year. From athletic new Volvo S60 to the stellar new Volvo EX90, our portfolio has options for Buford, GA drivers from all walks of life.
Explore our portfolio of used luxury cars at competitive prices here at Volvo Cars Mall of Georgia
While our latest Volvo cars are always a compelling option, we have a host of pre-owned luxury vehicles to pick from, providing compelling options for budget-conscious shoppers as well. Whether you prefer the peace of mind that comes with buying a Certified Pre-Owned Volvo car or you're seeking competitive offers on the used luxury cars, crossovers, coupes, and SUVs we have available from other top brands, our team will work with you to find a vehicle that exceeds your expectations without exceeding the budget you've set out for yourself.
Rely on Volvo Cars Mall of Georgia for all your certified Volvo service needs
One of the best things about entrusting your business to us here at Volvo Cars Mall of Georgia is that you'll always have a partner in keeping your vehicle in top shape for the foreseeable future. Whether you're in need of a routine oil change, brake service, or even fresh genuine Volvo parts to replace worn components, you can rest easy in the knowledge that our certified Volvo technicians will provide the highest quality of auto service in a timely manner. Feel free to reach out to our team if you'd like to learn more about our offerings at Volvo Cars Mall of Georgia today.